Tree Pruning, Trimming and Reducing
Our tree experts are highly trained and can perform tree pruning, trimming and reductions in Placer & Sacramento Counties and surrounding areas
Our experienced professionals provide top-notch tree trimming and pruning to keep your trees healthy, beautiful, and safe. We understand the importance of maintaining your property's trees and take pride in ensuring they remain in optimal condition.
We use state-of-the-art equipment and techniques to carefully trim and prune your trees. Our services promote healthy growth, improve overall tree structure, and remove hazardous branches. You can trust that your trees are in good hands with our skilled and experienced team.
We offer a variety of tree trimming services tailored to your specific needs, including crown cleaning, reduction, and thinning. Safety and quality are our top priorities in every project we undertake. We follow industry-standard safety procedures to protect your property during trimming, and we always clean up debris.
Don't let overgrown or damaged trees detract from your property's beauty. Contact us today to schedule an appointment for our professional tree-trimming services. We look forward to working with you to maintain the health and beauty of your trees for years to come.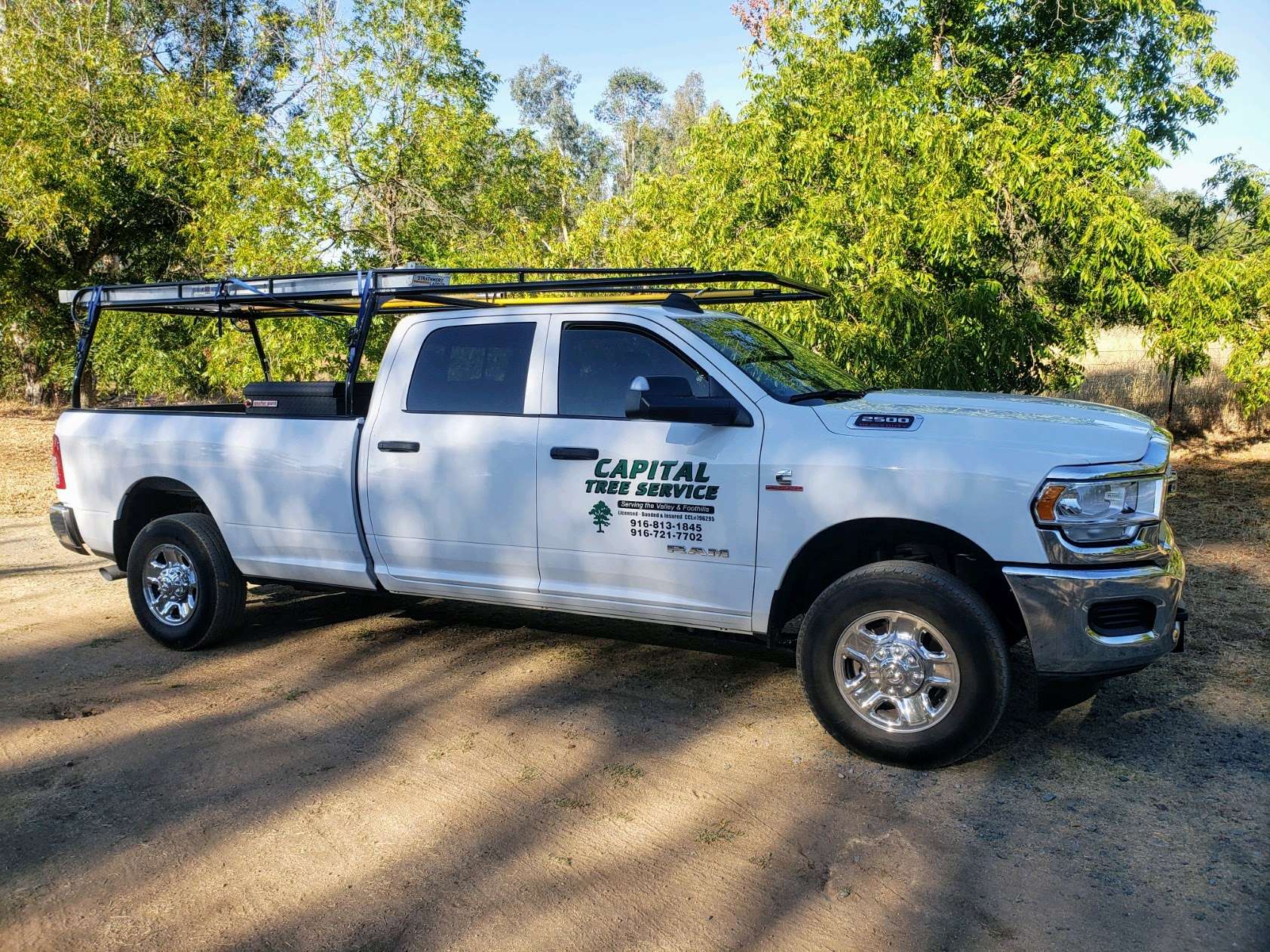 Let's keep your trees in great shape, and your home safe.
Click below to get an expert quote for your tree & brush removal today.
Why choose Capital Tree Service?
Getting in Touch Is Easy!
We will be more than happy to answer any questions you have about our services, please give us a call or email us 24 hours a day.